Petrosphere Incorporated, a training, review and consultancy company based in Puerto Princesa City, recently celebrates its nine years of operations in providing services across companies and professionals nationwide.
Being an accredited safety training organization by the Occupational Safety and Health Center (OSHC), an agency of the Department of Labor and Employment (DOLE), Petrosphere is so far, the only STO accredited in MIMAROPA, and has served more than 5,000 trainees and clients getting several other training courses.
"We are looking forward to fully achieving our goal to becoming a one-stop-shop company in terms of learning and certification, providing quality courses for companies and professionals in their career development in getting better opportunities in the future. Petrosphere will not only bring quality services in the Philippines, but also globally," said Architect Kent N. Janaban, UAP, the CEO and President of Petrosphere Incorporated.
There will be several community activities scheduled this July up to December to include Occupational Safety and Health (OSH) Forum in Palawan State University and Western Philippine University, Safety for Kids Project, free OSH webinars, community outreach programs, and many others.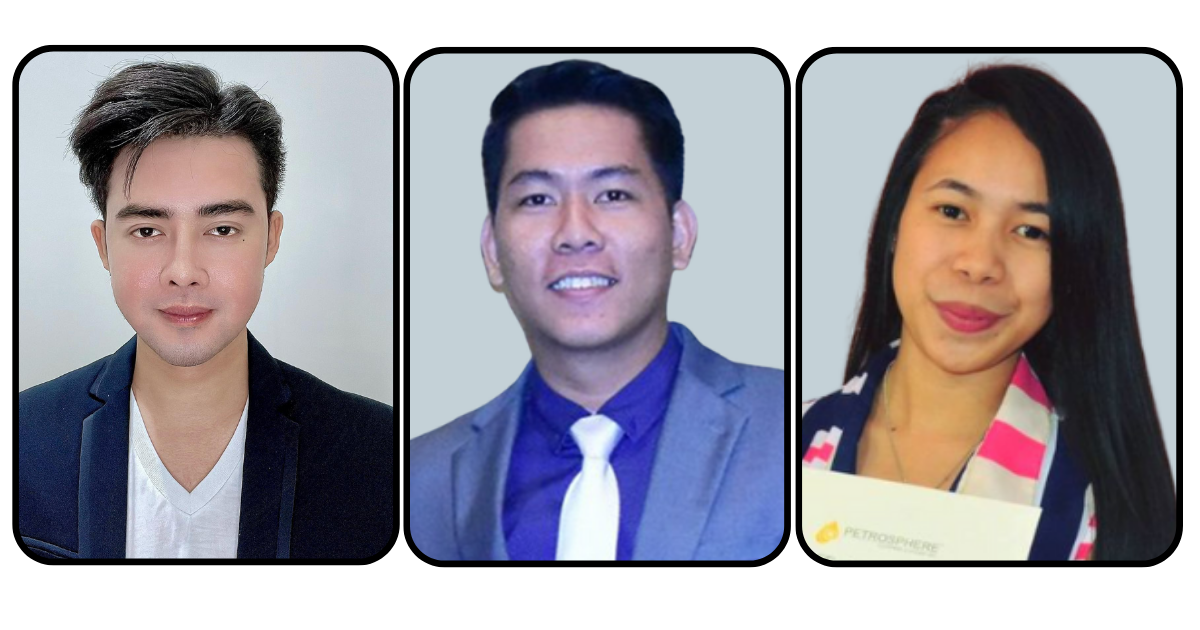 As Petrosphere commemorated its 9th anniversary this 1st of July, it also recognized and awarded two longest serving employees who received Loyalty Service Awards and cash gifts.
Michelle Saclet – Perales is the deputy operations manager and Human Resource and Admin (HRAD) Officer, while Jeffrey C. Gealon the operations manager both have been with Petrosphere for seven and five years respectively.
According to Michelle, working in Petrosphere gives a lot of thought to her. "It's how I value those connections with other people, Whether it's with a professional colleague, friend or family member. Each relationship I build with another person adds another beam of support to what I am building for myself. Nonetheless, this situation can be especially challenging and, when left unchecked, can negatively impact not only my work life but the life outside of work as well. Focusing on the positive rather than the negative can help turn the situation around."
"People with exceptional and talented employees stay in a company for many reasons. But for me, it's because I feel being valued, recognized and being respected in all ways. And also, Petrosphere provides me the work-life balance that everyone indeed needs it," Michelle added.
Jeffrey on the other hand said, "I love how the company constantly believes in me on handling things that I thought were beyond my abilities. I was able to build more self -confidence and honed my skills.  Since I joined the company, I feel that my job pushes me to my fullest potential."
Petrosphere will continue to provide a variety of training courses, ranging from DOLE-approved courses, healthcare courses on Basic Life Support, First Aid Training, Advanced Cardiac Life Support, including IELTS review, and soon, TESDA-approved courses once it completed its accreditation. Petrosphere is also offering ISO courses on ISO 9001:2015 Lead Auditor Courses, ISO 27001 Lead Implementer and Auditor Courses, and many others.
To know more about its offering, visit www.petrosphere.com.ph or send an email to info@petrosphere.com.ph.